Jay posted this over on the other site.
1594 miles from L.A. to Seattle in 10 days.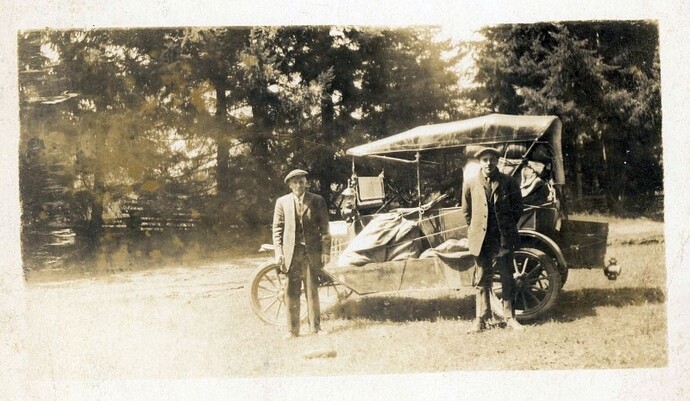 I find this utterly fascinating, having traveled between these two points
using "the old road" as much as possible. The "old road" as it is exists for
me to know it, is NOT the "old road" these gents were experiencing, as most
of them were "improved" and paved before I was born. In 1920, routes were
from point-to-point, small town-to-small town and followed the geography,
rather than through routes like we have today. How I would love to have a
detailed journal of this trip, … the route, the mishaps and problems, the
adventure. What a window into another time that would be !