Wow, great photos! I wonder what the big car is - the hood reminds me of a Packard from around 1911, but the top is very unusual.
With your experience, your guess is better than mine.
Here are some period photos of 1911 Open Runabouts. A couple from postcards and the rest are from internet posts.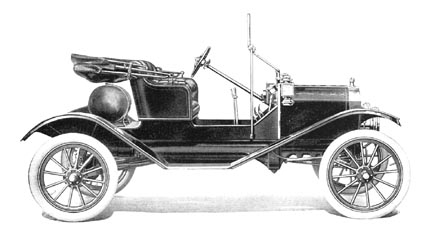 Very cool the building is still standing. Good pics too