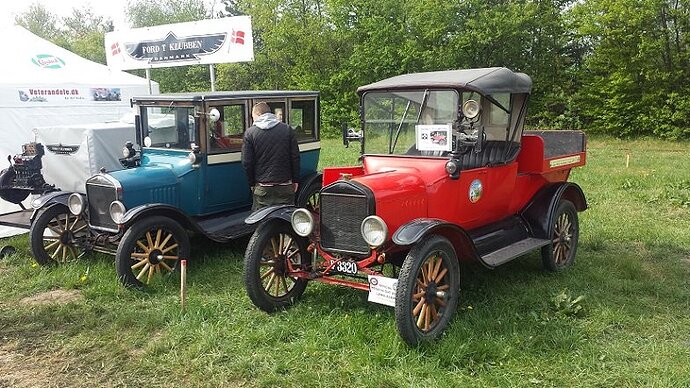 The blue one was originally a 1922(?) touring, that sometime in late 1920's was converted to a 4 door by a local coopers and a mechanic in the small village of Kettinge (Kettinge Bodyworks). It was used in a popular danish TV serie called "Matador" (Monopoly) as Taxi.
The red one is build in 1963 out of 2 cars. A 1921 chassis who have given the official title to the car and the front of what I'm told is a 1919 Touring. The bed was made new in 1963. It was used as the main characters car in a danish movie "The vets children" so it is a moviestar

I've known both cars since the 1970's and managed to buy the blue in 2007 and the red in 2016.