Thanks for the pictures, FYI the dealership in Denver was McCarty Sherman it was on 8th and Sante Fe here is a tire cover from the dealership.
The building still stands today.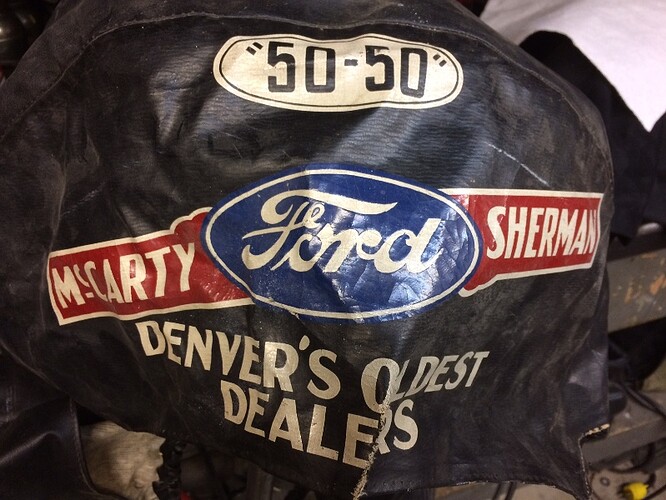 Revised to add your comments. Thank you!



My brother found a touring body buried in a sandbar of a dry
creek with this on the dash:


Davenport is the Lincoln County seat, about 25 miles west
of Spokane, out in the rolling wheat fields. I should do a
little research and see if I can find a photo of that old dealership.
The TUSTIN GARAGE is now the Black Marlin Restaurant. Still says "Tustin Garage" on the building.
Here is a nice Photo !!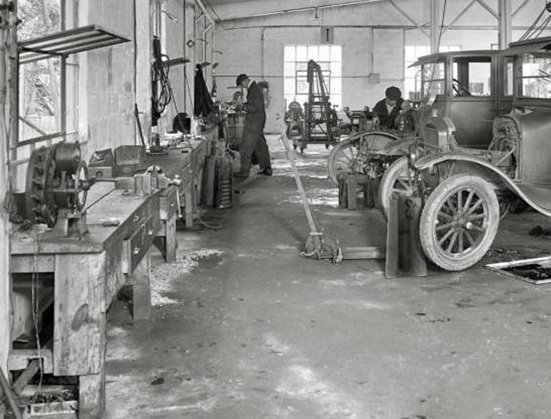 As you might expect all the vehicles In the pictures are not Model Ts
On the fifth picture down there is a comment that T axles were troublesome then. There are two cars visible, what seems to be a 11-12 roadster with the large round gas tank on the right but I don't believe the vehicle on the left is a T. It appears to have an open driveshaft and maybe gearbox in the rear axle.
I wonder what it is?
First and foremost…I know it's not a T.
Here's the way to do it! Who needs a pit or a lift!?!
Inka Dinka Doo knows how to get his T to the garage. I'd skip calling Triple A too.
Looks a lot like Jimmy Durante.