This post was timely! Just put my 1920s NH on the bench to do my first model t carb freshening up. Good reference in your article! Cheers!
Looks like you got lucky, really nice "before" photo.
Agreed, it came apart in about 10 minutes. Everything was hand tight. It sat on the shelf for decades, and had oil n dust covering it, but when taking apart, it looks like it had been cleaned up before and never used. Going to go on a 1922 engine in my new to me 1915 cut down touring. Should run just fine. You are right, these carbs are simple!
Royce, What kind of paint are you using and do you find it does stand up to gas?
I have bought a couple of rebuilt carbs (because I did not have cores at the time) and find whatever they used, when I choke the carb for initial start up, the gas that squirts out from the data plate vent just eats up the paint. I would like to repaint but finding something that really is fuel resistant seems to be a little elusive.
Royce and company.
Was putting my NH back together today, and am unable to line up the choke butterfly with the shaft holes. Upon investigation, the new replacement spring I purchased is a heavier gauge than my old one, and this is keeping me from pushing the shaft in far enough to align the holes. See photos for comparison. I can see 1/2 the hole when I push the shaft in, but this compresses the spring coil all the way, and if it did line up, then the butterfly would bind on the carb casting.
Where do you purchase your return springs? I got this one from Langs, and maybe I bought the wrong part # or perhaps my NH shaft is enough off normal to make this difficult to line up.
Thank you in advance for your suggestions!
Andy B.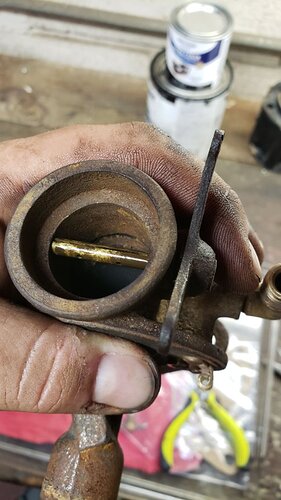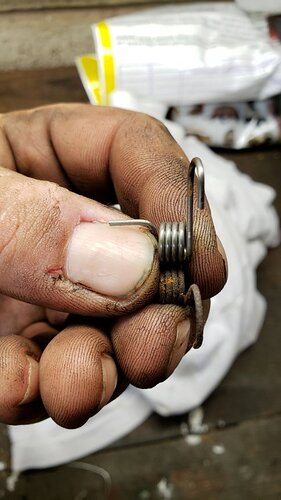 You have to install the spring with the shaft out of alignment towards counterclockwise. Then with it partially installed in the hole you can rotate it towards the clockwise direction until it snaps in place. It's a little bit of a trick, but once you figure it out it will be easy.
Thank you for the reply Royce! Ended up using an original spring off one of dad's parts carbs. The repro seemed to have a out 1/2 a turn more spring material on it, pushing the shaft out too far for alignment. Ohh well, it's almost back together!
Thank you for your articles! The Holley NH was a valuable reference as I dug into this one!
Andy B.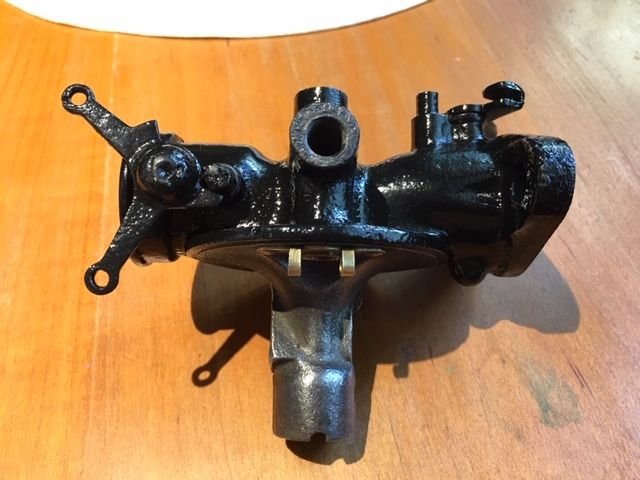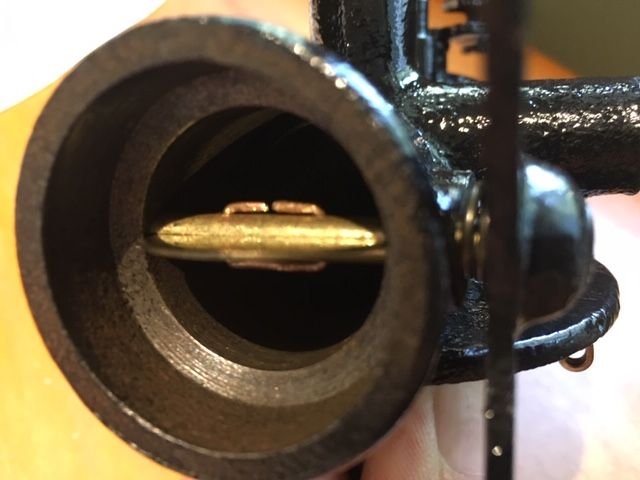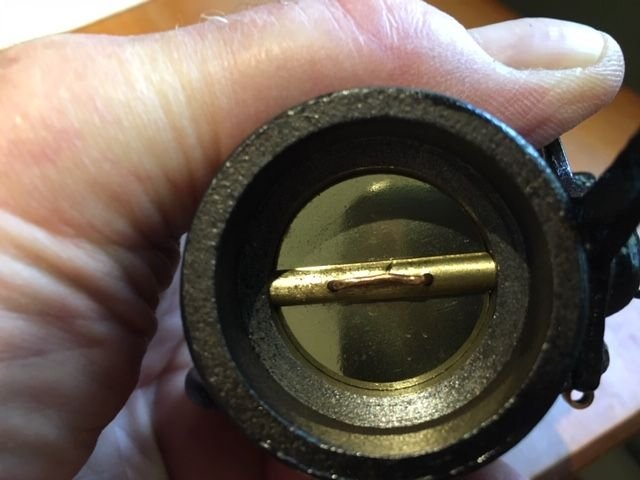 I have had nothing but good luck rebuilding these NH carbs. I have one on all 3 of my Ts. All great runners
I'm a fan of N.H. carburetors. I didn't notice much on identification, other than the straight through. The earliest ones from 1920-1922 had a side drain in the bowl, and no slots in the carburetor where the bowl fastens. Around 1923 they put the slots into the casting to allow for draining, and move the drain to the center of the carburetor. During 1922?, Holley was unable to keep up with demand, so Ford started making them. The plate says Ford Model F on the plate. I believe they were still using the side drain bowl at this time.
I agree with what you are saying Larry. At the time of the article I did not have examples to show so I avoided the subjects. I also know Holley offered the NH prior to it being adopted by Ford, along with a proprietary Holley intake.
The straight through NH carburetors could be a subject by themselves. I have one straight through NH that has a center bowl drain!