Excellent article. Thanks again for sharing your talents. This information will come in handy when my 1910 column arrives tomorrow.
Very well presented. While I sold my T some time ago, I now build replica cars and enjoy seeing talented hands at work. Thanks!
Royce:
I have done steering columns, and don't agree with you on every single thing. First of all, if I were to use oversize rivets like you did, I would reshape the heads to the same size as an original rivet. Next, I would never use reproduction spark and throttle rods. I would get the old ones replated by a reputable plating company. To each his own!
I finally found a column for my 14 so I can quit looking at the repro brass quadrant and later gear case. I notice on the quadrant what I suppose is "Detroit Dodge". I thought Dodge Bros had stopped supplying parts by this late but maybe it was 1914 when they stopped to produce their own cars? This column has a stamped flange and flattened levers so I'm thinking it's 1913 after the cast flange to 1914? I may try plating the levers with a Caswell kit. I just noticed the lettering just now and was curious.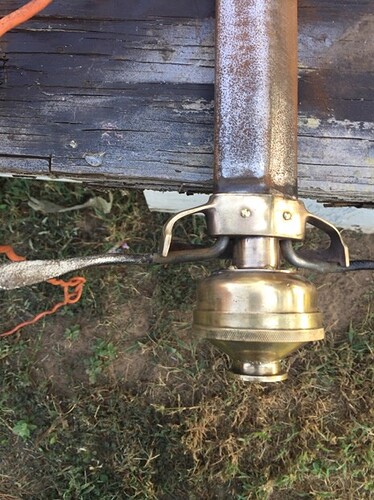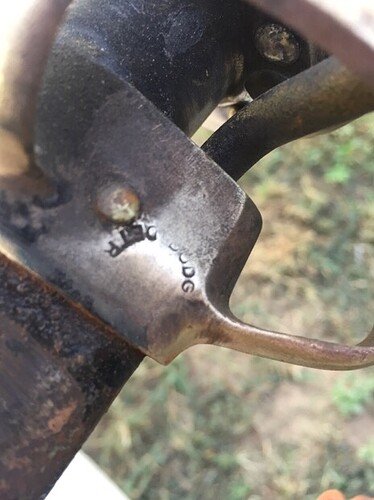 Also, this spider was on the column. The one I have is the same cast spider but has no markings at all. This one has no rim and the other has an incorrect one with a lot of finger joints, probably 12 or more and varnished. I bought it at Pate when it was still by the museum. I'm thinking it could be a repro?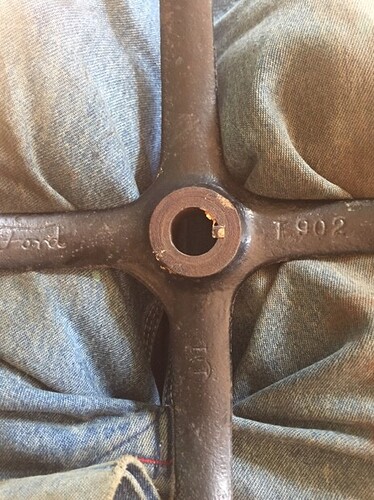 Corey,
Dodge Brothers (and other companies) continued to supply Ford well into 1914 with steering gear and front axles and related parts. I am sure that Henry was doing everything that he could to eliminate them as vendors! Your column looks correct for all of '14 and possibly early '15 as well.
The steering wheel on a '14 would typically have no markings except Dodge Bros on the underside where the spider fits to the steering column. The Dodge Brothers marking would be impossible to see with the wheel installed on the car because the DB stamping would be covered by the gear box case lid.
By the way, the steering spider with Ford script is likely an original one from 1919 or later. Ford script did not appear on many parts until 1919 when Ford started campaigning against "spurious" replacement parts.
Ok thanks Royce. I thought Ford script wasn't on early parts so I've got the correct spider with a repro rim. I'll put the Ford script spider and my faux brass era column on a speedster I'm putting together, fancy it up some.
I notice it has the wider throttle rod guide. This other column I have extra I'd guess is a 1916 and it has the narrow version.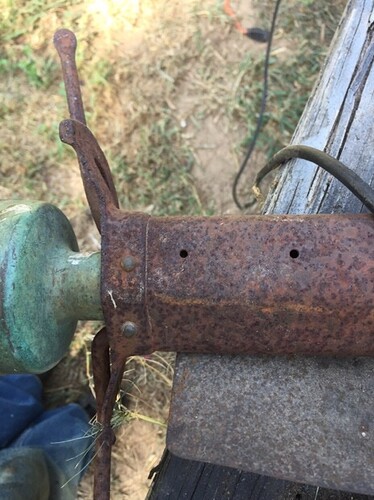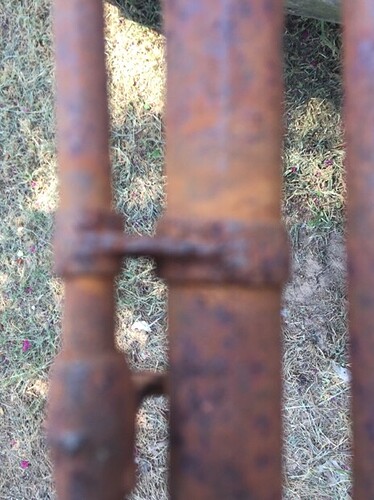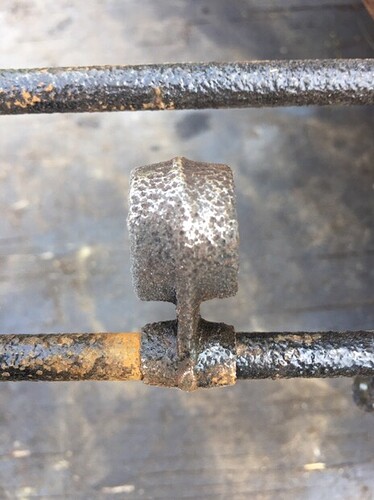 The throttle and spark have the pinched ends. Also the column is drilled for the horn button used from 1916 - early 1918. So it could be anywhere in that range.