Thanks Royce, good article
That Channel Green is sure a lot lighter that I thought it was! My 27 Tudor is really dark green.
A nice '27 coupe belonging to a T friend, but decidedly a non-Ford green.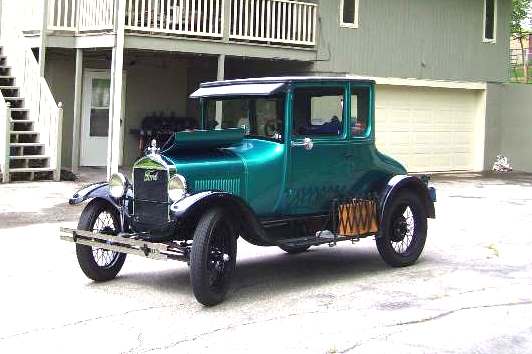 Did the engine in the inexpensive blue car have a place for a generator to be added?
Thanks, Macky
Yes, it had block off plates where the generator and started could be mounted. There was no battery carrier but all frames were drilled for that mounting bracket. There would be a different wiring harness too.
My dad restored this 1926 roadster about 1954. It was sold to someone in Minneapolis MN. The car originally had no starter, generator or battery.